Hopefully my question makes sense!
I want to create a graph that shows the full year, even if the date hasn't happened yet.
The idea is that for 2021, it would show Jan to Dec, then as each month gains data, it would populate the graph.
I would also use this for 2021 to 2023, as the idea is a standard report for senior management will just keep adding data with no changes required.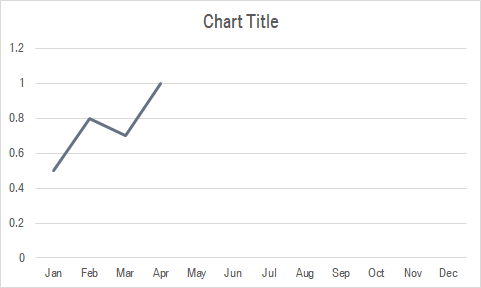 I've no idea how to manage this though, as my data only gains a date once it has actually happened.
Support is appreciated