When you schedule a report with any type of recurrence the Start Date/Time defaults to the current date and time and the End Date/Time seems to default to 10 years out from our upgrade date.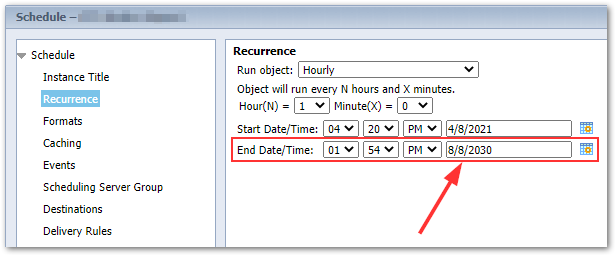 I have a few questions.
Is there a way to have a schedule not expire?
If not, can I push the default End Date/Time out further?
Is there a way to update schedule End Date/Time values in bulk?
Is there a way to find schedules whose End Date/Time has passed? It seems like they just disappear.
Thanks