Hi all,
In the BI launch pad guide, it says :
But when searches are made in the BI launch pad, the results are not faceted by categories (see snapshot). Do you know how to force platform search to group search results by corporate categories ?
Thanks in advance for your feedback !
Regards.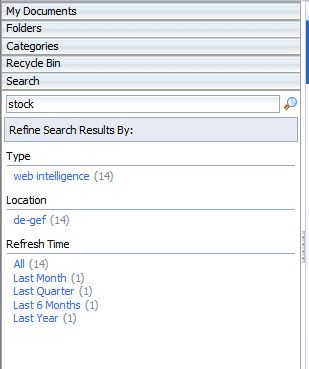 ---
ombo (BOB member since 2005-11-16)