After a upgrade from 4.2 SP09 Patch 4 to 4.3 SP02 Patch 8 over the weekend we are experiencing an odd BI Launchpad issue. In some folders that have a lot of sub-folders and reports the sub-folders are not all at the top like I would expect. In the screen shot below, the "Wire Room" folder is not displayed at the top with the other folders…

Instead you have scroll down some, but not even to "W". It is in between two reports whose title begins with "S".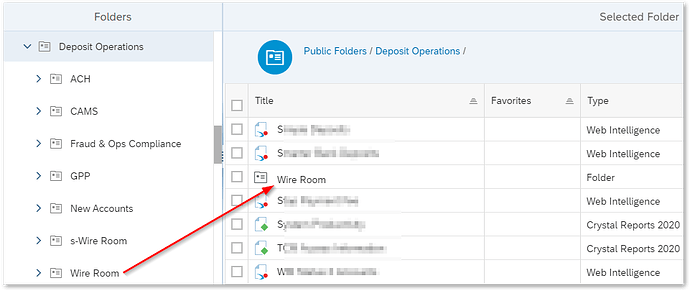 And if I rename the "s - Wire Room" folder to "t - Wire Room" it shifts down and show up above the "Wire Room" folder.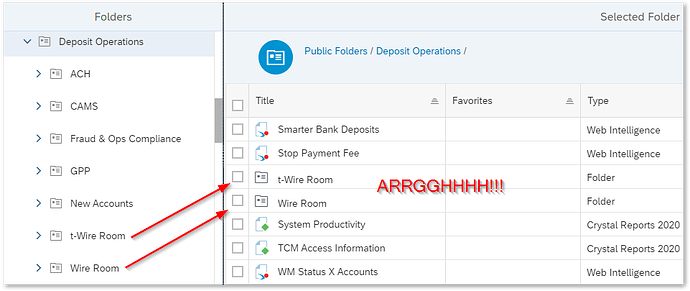 I have opened a ticket with our SAP support provider.
Anyone else seeing this? My work-around it to just use the list of folders on the left side of the screen to navigate to a specific folder.
Noel